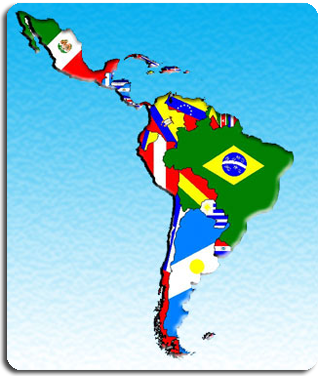 Spain has invested heavily in Latin America. During the last few decades, its companies have become some of the biggest investors of the continent, making Spain the most important investor in the region immediately after the United States. In addition, Spain has always been essential in the relations between Europe and Latin America.
For tha reason, the Chamber will make one of its most important core activities the creation of a commercial and cultural links between Korea and Latin America, where Spain, with its deep knowledge of the region, its great historical and cultural relations, and it extensive business experience, will serve as a bridge between Asia and America.
Latin America is an important area of ​​economic growth and development. Indeed, in the last few years it has sustained a high economic growth resulting from a sustained political stability and the implementation of sound economic policies. The region has become very attractive to foreign investments investment and is becoming, along with Asia, as one of the world's most dynamic regions. The economic growth, high current and future demand, low debt and the presence of vast natural resources makes Latin America a continent with enormous business potential.
Therefore, in the Chamber of Commerce Spain – Korea , using the strength of our cultural, social and economic links with Latin America, we will be able to offer our Korean partners an excellent opportunity to explore the continent and possible business opportunities that may arise there.