Dear friends:
The initiative to create the Chamber of Commerce Spain – Korea was born on a coincident vision of His Excellency the Ambassador of the Republic of Korea in Spain, Mr. Oh Dae-sung and a group of Spanish businessmen. They believe that although trade and business relations between Spain and Korea are performing well, it can be stated as well that still without the desirable level that they could and should reach.
South Korea is a small Asian country with an almost similar population to that of Spain, but, regardless of its size, it has become one of the greatest world leaders in the industrial and high technology sectors. Who does not know in Spain those big Korean brands like Hyundai Motors, LG Electronics, Samsung Electronics and Kia Motors, among others? The overall foreign trade level in South Korea is about a trillion dollars per year putting the small Asian giant in the thirteenth position of the most developed economies in the world.
The yearly growth in the purchasing power of Koreans makes it a large potential market for Spanish exports. It's time to know more about Korea, and to uncover the enormous business opportunities that exist waiting to be developed by the Spanish and Korean entrepreneurs.
That is the great challenge that the Chamber of Commerce Spain – Korea is eager to fulfill: to facilitate the knowledge and contribute to engage and make possible the business and commercial contacts among the entrepreneurs of the two countries. The chamber is particularly interested in supporting the SMEs, because we are convinced that our small and medium-sized comapnies have the ability to become the main engine of economic recovery in Spain.
It should likewise be noted that the dynamic Korean entrepreneurs see Spain as a bridge to Latin America that can facilitate the exploration and implementation of joint business operations. Here it is another opportunity that I am sure will be capitalized by the small, medium and large companies.
As President of the Chamber of Commerce Spain – Korea I extend my warmest welcome to all Spanish and Korean businessmen who have already joined the Camera and to those who wish to join this effort of expanding commercial ties between our two nations in order to bring them to a level of strength similar to the one that exist in the cultural and political fields.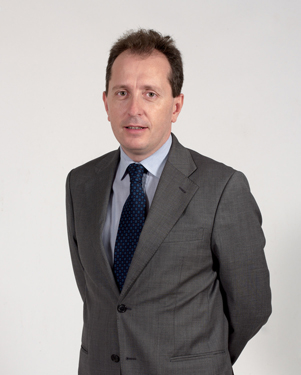 Sincerely.
Javier Cremades Garcia
President