Welcome by HE. Ambassador of the Republic of Korea, Mr. Hong-jo Chun.
Dear Friends,
It is my pleasure to welcome you to the Spain-Korea Chamber of Commerce.
Since 2012, the Chamber has contributed to promoting the activities of Spanish and Korean companies in order to deepen our business cooperation and consolidate the excellent level of our economic and commercial relations.
Korea and Spain share a common vision on the fundamental issues, and that is why we must take advantage of all the tools at our disposal to jointly face the great challenges posed to us by the world economy, especially digitalisation and globalisation.
The role of the House will continue to be key to achieving this objective, and for our businesses to continue to develop their mutual knowledge and take advantage of the great possibilities offered by their complementary relationship.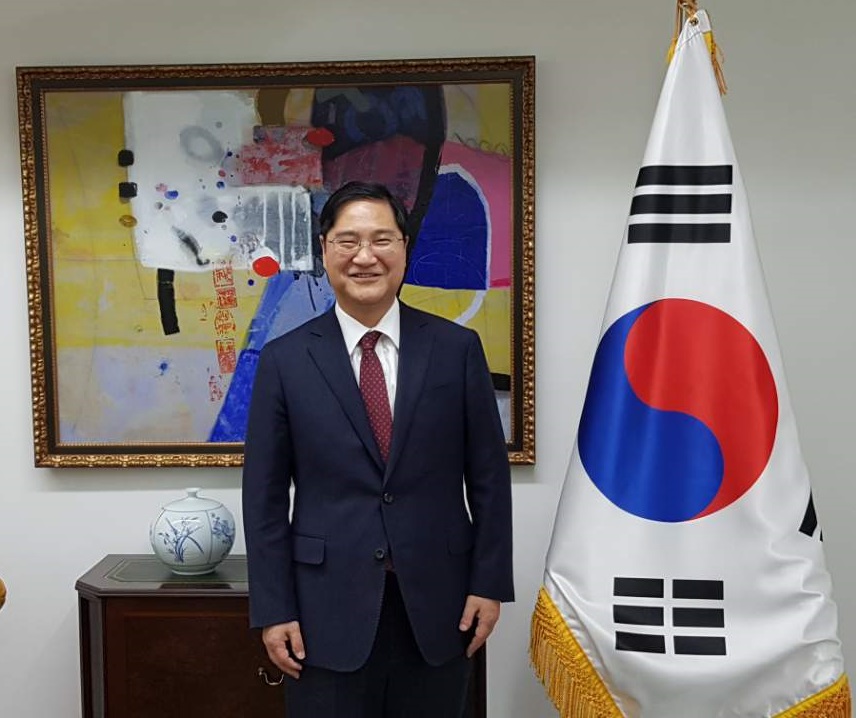 HE. Ambassador of the Republic of Korea, Mr. Hong-jo Chun