Last April, the company Korean Air inaugurated the first commercial flight between Barcelona and Seoul.
As the airline informed, the rout between these two cities is going to have a frequency of three flights per week. The airline is also going to use the airplane B777-200 with capacity for 248 passengers to operate between both destinations. This new connexion will help to increase the influx of Korean tourists in our country and to get the business and economic ties stronger between both countries.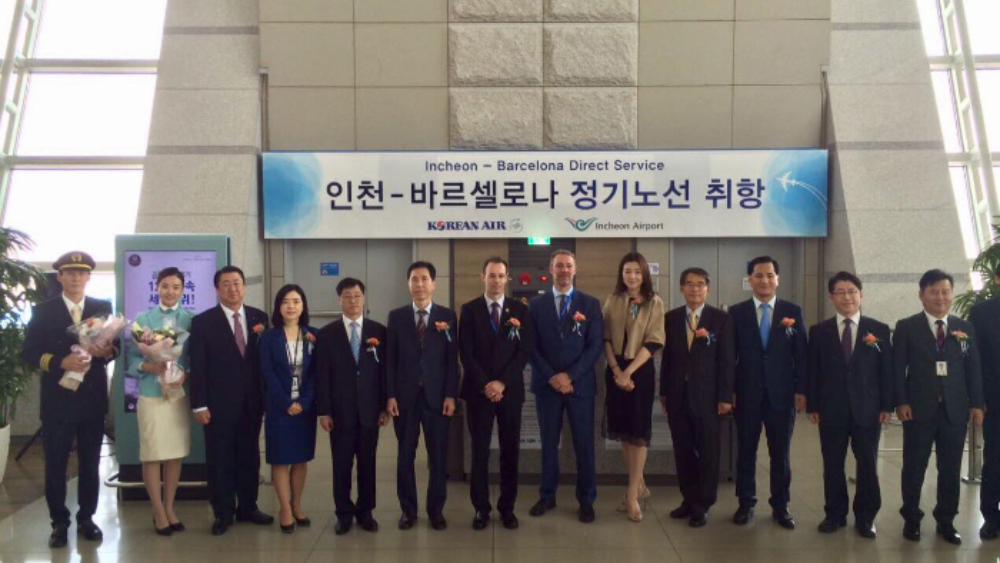 The Korean destination will be added to other intercontinental routs inaugurated in the Airport of the Condal City, as it is also going to happen with San Francisco and Los Angeles, or Chicago and Lima. The company Korean Air is one of the most leading companies in Asia, and so in the rest of the world, thanks to its international projection and to a strong, continuous business investment, offering services of high quality and excellence during the flight. By the last days of November 2016, the airline had 160 airplanes and leaded programmed flights to 131 cities from 46 countries all around the world. It also has more than 20,000 workers and the central can be found in the Incheon airport, in Seoul.